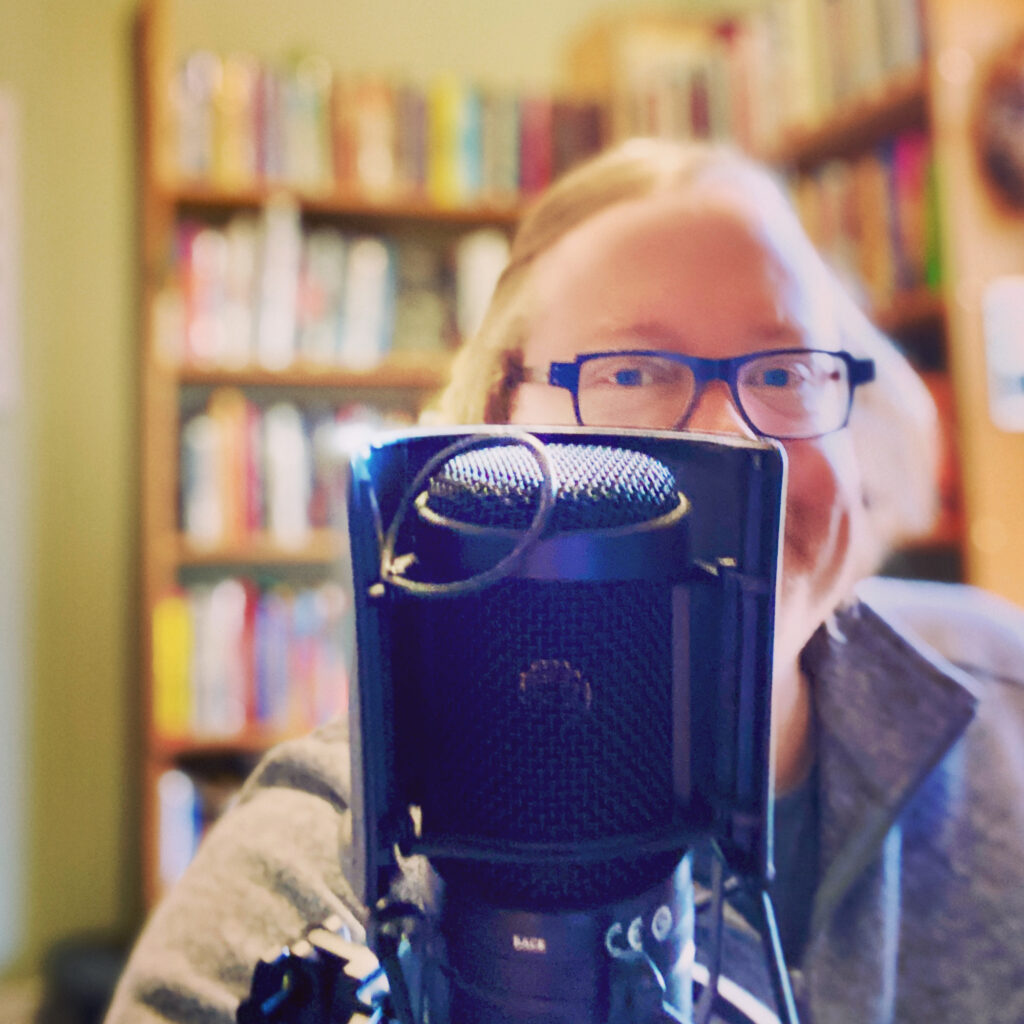 Hello supporters of Talking Radical!
I am writing to let you know about some changes that are coming to Talking Radical Radio. They are not ultimately changes that are going to matter a whole lot to the show, I don't think, but they are going to get noticed so I thought I would post something.
During the show's seven and a half years, people have been able to listen in quite a number of different ways over the airwaves and online – currently, I think, about 10 or 12 community radio stations in different parts of Canada, as well as lots of podcasting platforms and other homes for internet audio. The show has always been independent, though because I have largely posted and promoted the version published at Rabble.ca – the first online venue to carry it – I have occasionally encountered incorrect assumptions that the show is a Rabble production.
In recent years, Rabble has been changing their relationship to audio as well as to content produced externally. Earlier this fall, they initiated some conversations with me about what would be needed for Talking Radical Radio to stay on the site in light of those changes. The most significant requirement on their end, at least from my perspective, was that the show would need to become a Rabble co-production, meaning that all distribution would happen through Rabble and they would have final editorial say over the show. Ultimately, I decided that maintaining editorial independence was more important than staying on one individual website, so as of the beginning of 2021, Talking Radical Radio will no longer be publishing on Rabble.
I want to extend my heartfelt thanks to Rabble for publishing the show for all of these years. I have to say that I'm a little saddened at this outcome, but I know it's a hard world for grassroots and independent media of all sorts and that sometimes involves making hard choices. They continue to publish some good stuff, both written and audio, and Rabble will continue to be part of the media spectrum that I pay attention to. I hope the same is true for you.
As I said, however, this will not have a major impact on the show or on listeners: You can still listen to Talking Radical Radio in lots of other ways and I've listed many of them below. I also want to highlight two online platforms where the show used to publish years ago and where it is once again appearing every week.
Most significantly, Talking Radical Radio has returned to the Media Co-op. The co-op is another of Canada's longstanding left grassroots media outlets, with a proud history of speaking truth to power and a unique co-operative organizational form. It is in a rebuilding phase at the moment, and will be launching an updated website soon. I'm excited to be back working with them, not only by publishing the show there each week, but also as a board member and a volunteer editor.
And the other site to which the show has returned is Radio4All.net, a venerable anti-authoritarian audio distribution site based in the United States.
You can find a list of stations where Talking Radical Radio broadcasts here. Please note that it may not be entirely up to date, as community stations regularly drop, pick-up, and reschedule the show without letting me know. Your best bet is to get in touch with your local community station and ask if they carry it, and if not tell them they should!
And there are plenty of other ways to connect with Talking Radical online:
Our website: https://talkingradical.ca
Facebook: https://www.facebook.com/TalkingRadical
Twitter: https://twitter.com/TalkingRadical
Instagram: https://www.instagram.com/talkingradical/
SoundCloud: https://soundcloud.com/scott-neigh-talking-radical
iTunes: https://podcasts.apple.com/ca/podcast/talking-radical-radio/id1310749396
Stitcher: https://www.stitcher.com/show/talking-radical-radio
TuneIn: https://tunein.com/podcasts/Politics/Talking-Radical-Radio-p1061331/
YouTube: https://www.youtube.com/playlist?list=PLrFBG5lT_io2v6pJRb8AO7EQZef7pK_iA
As always, thank-you so much for your ongoing support!
 Scott 8)